Aizenz ISO Management System
Is trusted by 100+ companies in the market.
Aizenz, an ISO certification agency that is a one-stop solution provider of ISO Management System currently advancing the  ISO digital transformation of more than 100 companies from various industries, including healthcare, manufacturer, restaurant, trader, wholesaler, mining, agriculture and learning centre.
As a qualified ISO certification agency, we strive for work-life balance, where we believe in job simplicity, less human dependency and everyone could finish their job on time and go back earlier.
World #1, Ai guided ISO Documentation System.
Making world's ISO certification simple and easy.
It was developed by a group of IT professionals, ISO quality directors, and Senior ISO consultants with a vision to transform the conventional ISO to digital ISO and beyond.
The team of our ISO certification company have more than 35 years of related working experience in Quality Management, Food Safety Management, Environmental Management, and Occupational Health and Safety Management systems.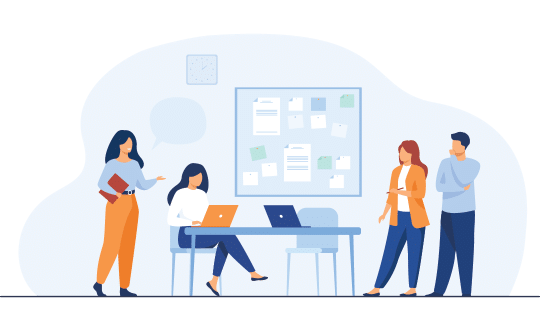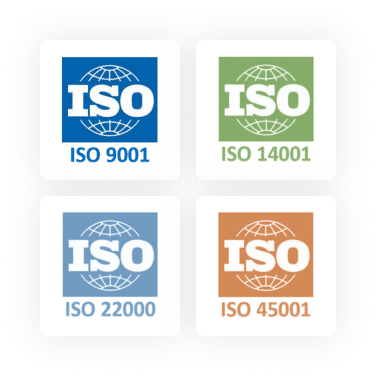 As an ISO company Malaysia, Aizenz was initially established as an in-house module for
ISO
document control that underwent more than hundred external audits by DSM, UKAS, IAS, CNAS, MOH, NPRA, DVS, MPOB, FDA (US), HSA (SG), and MNC. It was commercialised in 2020 and rebranded as aizenz, where "ai" means "artificial intelligence" and "zenz" means "sense".
The system developed by Aizenz is to ease human dependence on complete document control that could meet real-time readiness demands. Their algorithm ensures the system is developed to simplify the ISO certification process and shorten audit preparation time.
Proven Track Record of Achieving ISO Certification From our ISO Certification Agency
Years Experience of Consultation
As an ISO Company Malaysia, We Guarantee
100% online training and ISO certification process
that suits your company standard, procedures and compliance requirements.
You can get your ISO certification fast and easy through our platform:
Complete documentation setup within ONE day.
A consultant team will guide you from A – Z.
Train your team anytime and anywhere.
Immediate certification.
Our
Professional
ISO Consultant
Partner
 will fully assist you and your team to complete the training and certification process.